Two Ghanaian Senior High School boys have been captured with a series of cane marks on their bodies. The boys who recorded this video on school grounds did not disclose what school rules they disobeyed, but they claimed that their school's House Master and Mathematics teacher were subjected to this inhumane treatment.
They did not specify the school's name for security concerns, but individuals who are familiar with this SHS institution can recognize it by the colour of their uniforms. When you look at the video's background, you'll notice that some of the students are dressed in pink shirts and blue shorts. These students didn't even show their faces on camera because they were terrified of their school's administration.
They didn't also mention the name of their housemaster or the mathematics teacher because of the fear that the worst things can be done to them if they leaked their identity to the public. One of the guys who was recording this video said "Look at what they have done to my brother. The housemaster and Mathematics teacher did this to him. The mark on the second black-skinned individual is likewise visible. My buttons, on the other hand, are causing me a great deal of pain".
These students put this information online because they needed help. The Ministry of Education, the Ghana Education Service (GES), and the Ministry of Gender, Children and Social Protection need to take up this matter, conduct investigations and deal with this issue.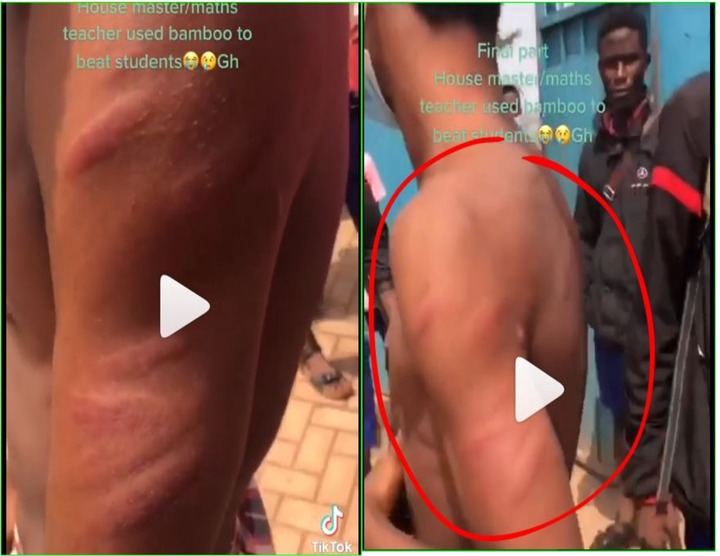 You can also watch the video through the link below: