See What Kiddwaya Said That Caused Mixed Reactions On Twitter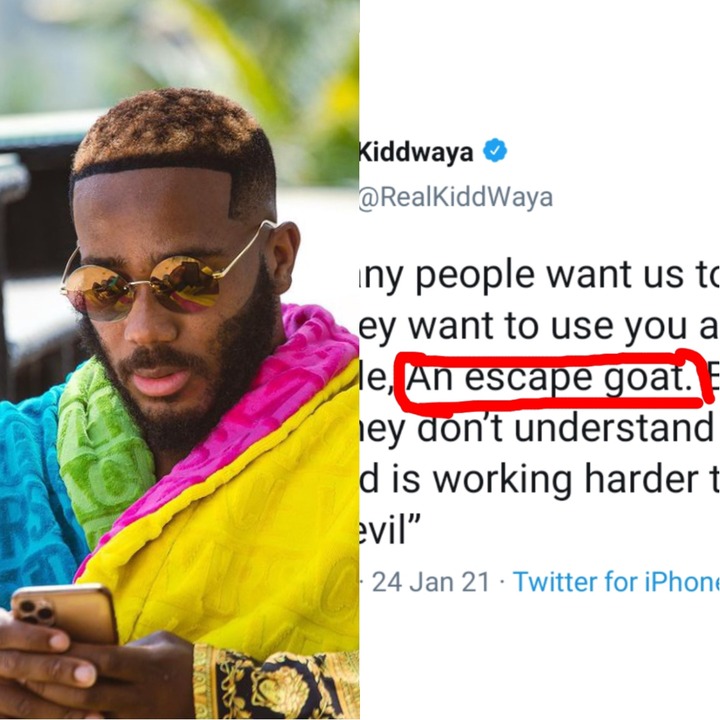 A tweet from one of the season 5 of BBNaija's housemates, Kidd, has sparked reactions from fans as they engaged in a 'word battle' with each other. The tweet was enclosed within a quotation mark which indicated that the words were not his. But the way his fans reacted and exchange words with each other suggested otherwise.
The reason for the 'words war' on Kidd's tweet was a phrase in the quoted word he tweeted. The phrase was "An escape goat". If you consult Google, you will find out that the phrase is grammatically correct( when used in the correct context) used But some of his fans said the opposite, hence the 'words war'.
According to the Urban dictionary, "A goat used to escape a hostile or dangerous situation. Has no connection to "Scapegoat" whatsoever. The Escapegoat is usually ridden on its back by the escapee. They run very fast and uncontrollably. A sub-category of the Goat species."
Since it has no connection with the word 'scapegoat', then it follows it is grammatically correct, but when used in the correct.
Now, let us look at the meaning of the word 'scapegoat'.
According to the free dictionaries;
"a scapegoat is a person or group of people made to bear the blame for others or to suffer in their place."
Since we have looked at the meanings of the two different words let us take a look at kKidd'sthat caused commotion on his Twitter page.
"So many people want us to fail. They want to use you as an example, An escape goat. But what they don't understand is that Our God is working harder than their devil," he tweeted in quotes.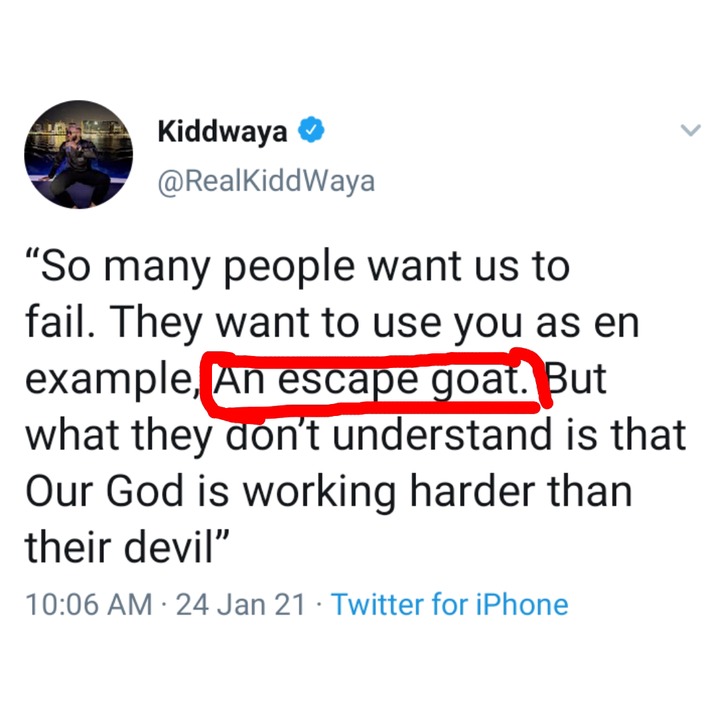 Here are some reactions of his fans;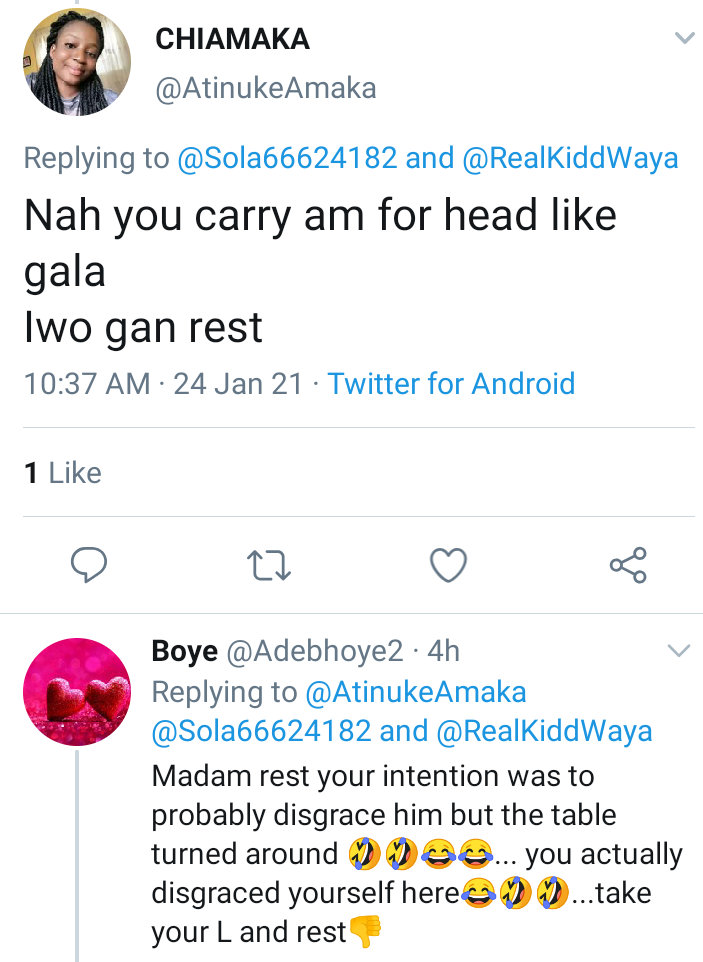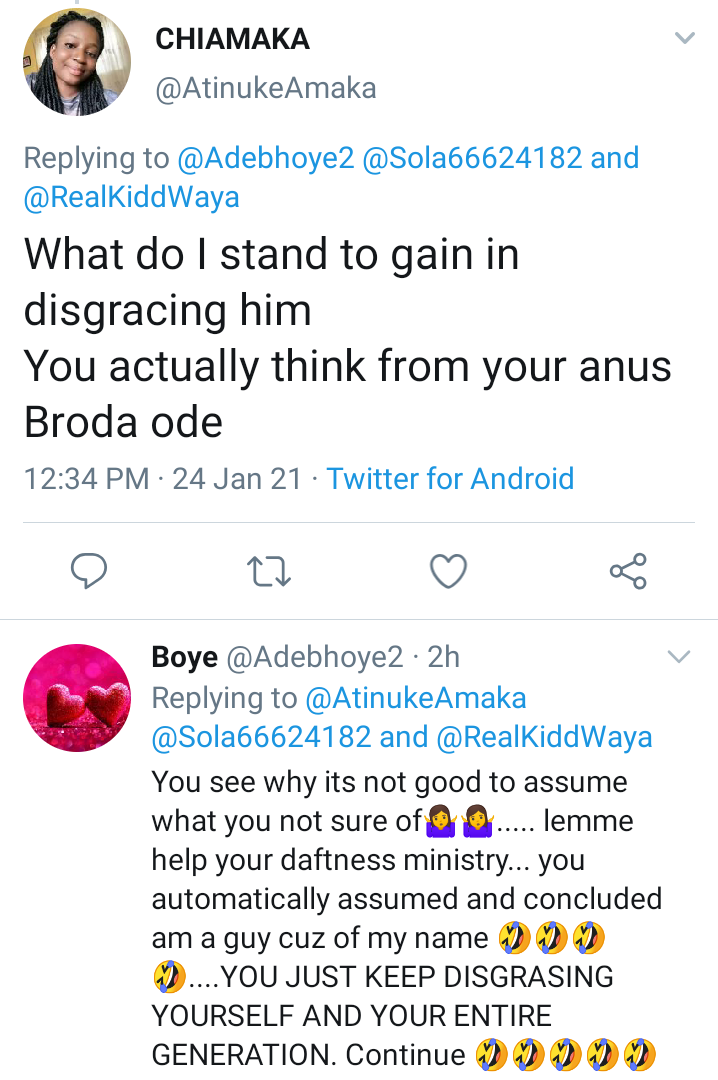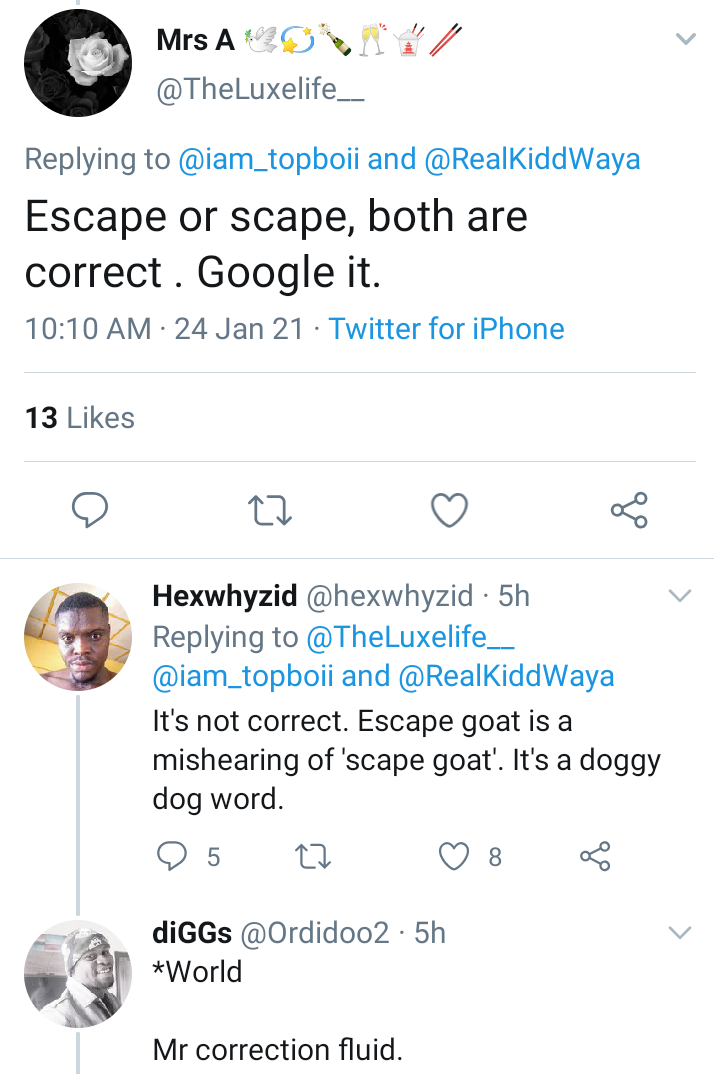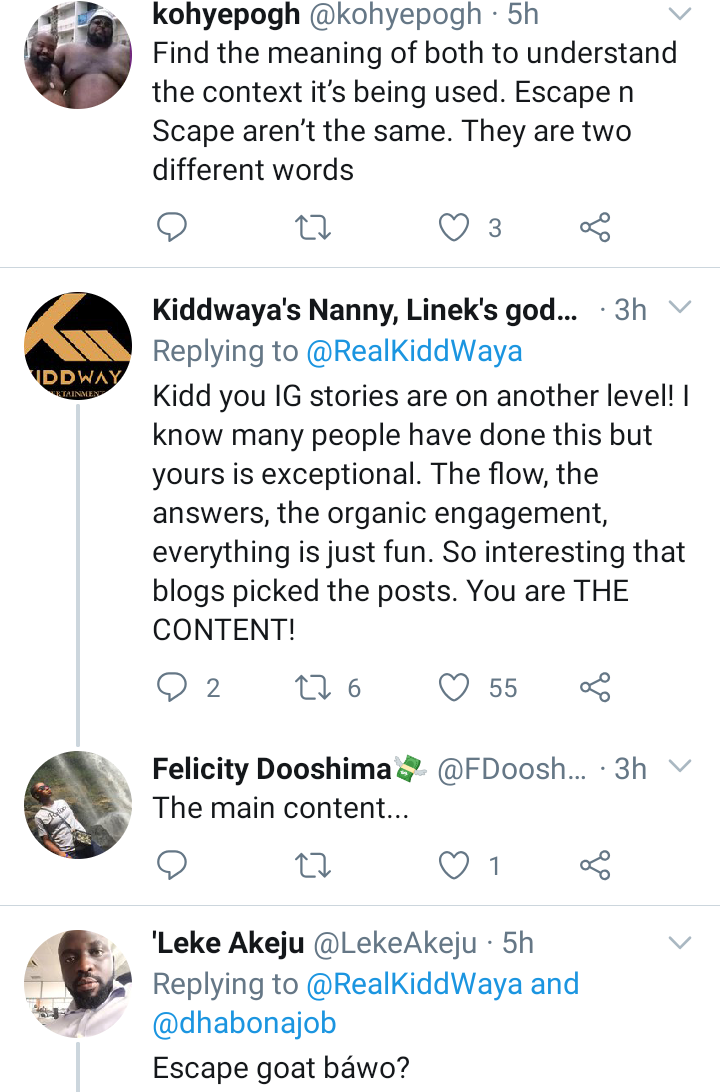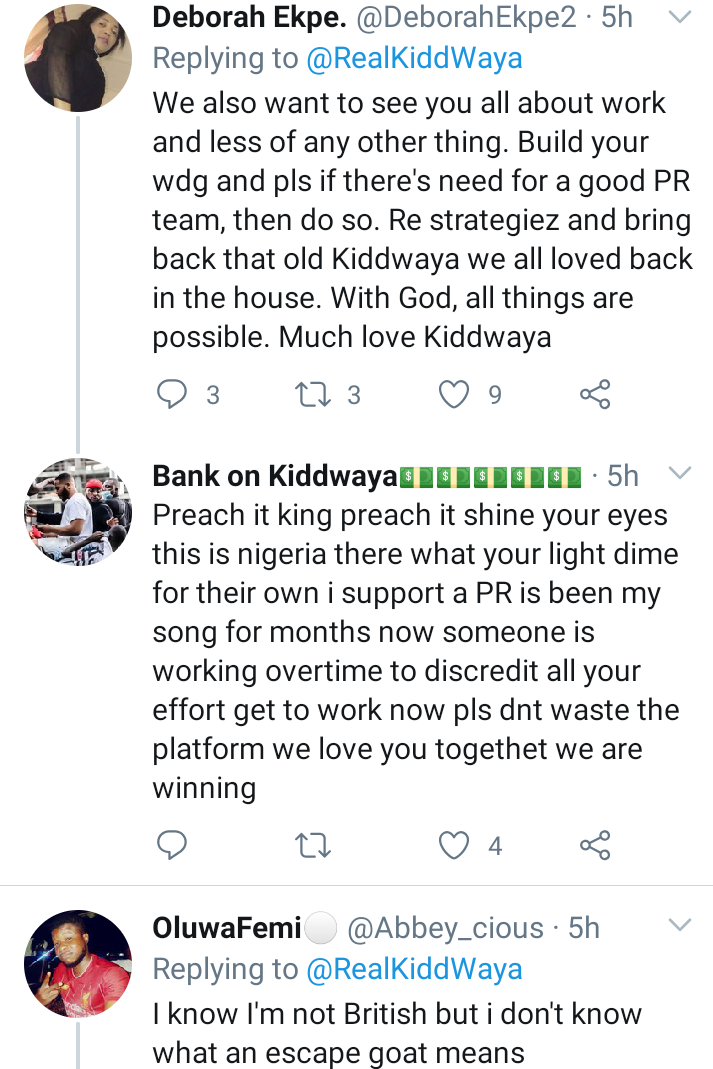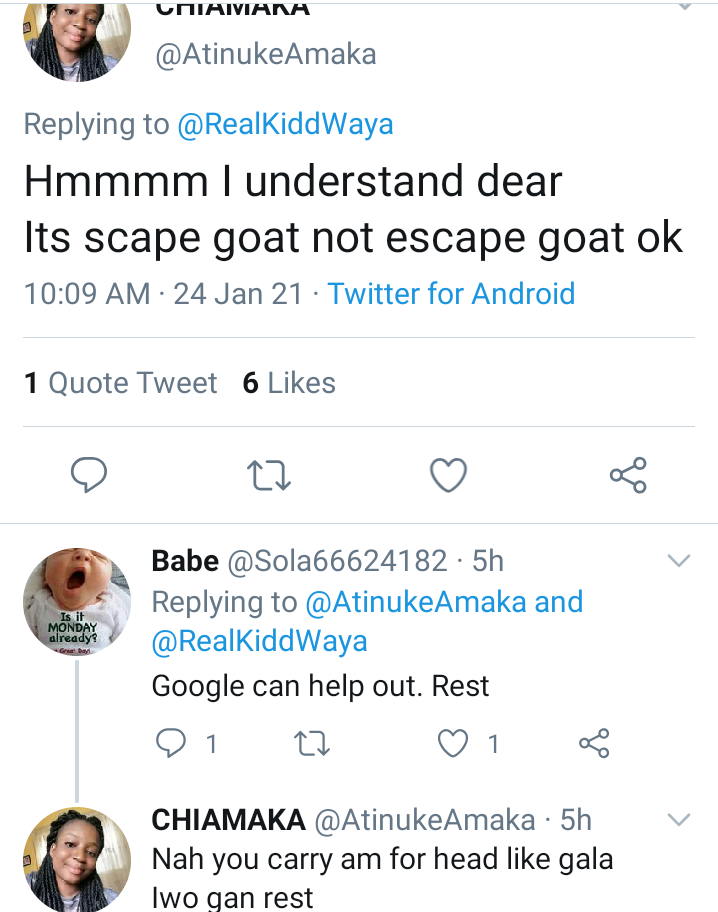 Now, do you think the phrase 'an escape goat' is used correctly in the sentence of Kidd's quoted tweet?
Follow this page now for more related high-quality content.