Dàh M Zèê a facebook user took to his Facebook account and posted this embarrassing picture of burna boy.
In the photo, Burna Boy was on a long Ankara attire with a black boy which happens to lose its sole.
His words were like this:
Life is just being unfair
#grammyboy
#E hang.
See photos below: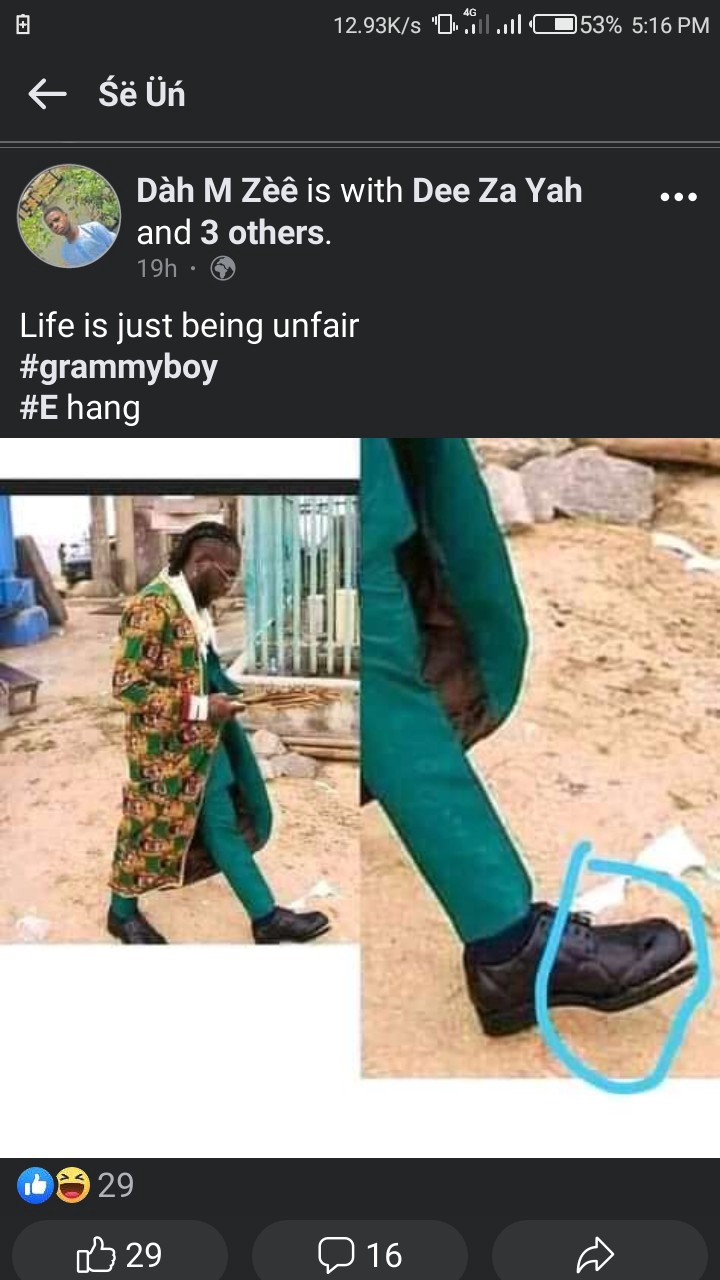 Pls comment below on this matter.
What he did, was it right or he just did it for fun?
You all should share your sincere thoughts on this by commenting your opinion and also sharing the post so that others can comment their opinion.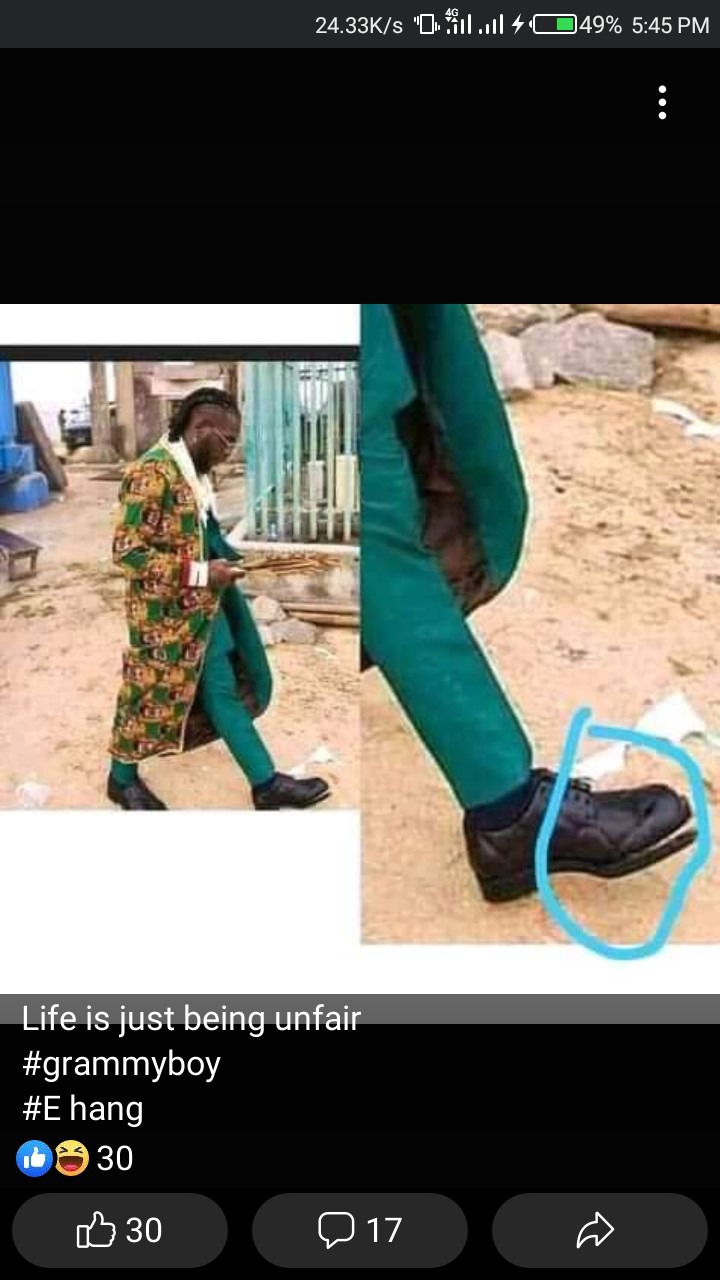 You can also see reactions below: