The recent attack carried out by the Military in Orlu against some ESN had sparked a lot of reactions as it made headlines. The one that seems to be of great danger to the unity of the country is that of Nnamdi Kanu himself. This has made Fani Kayode call out for the president to consider peace talks before war breaks out.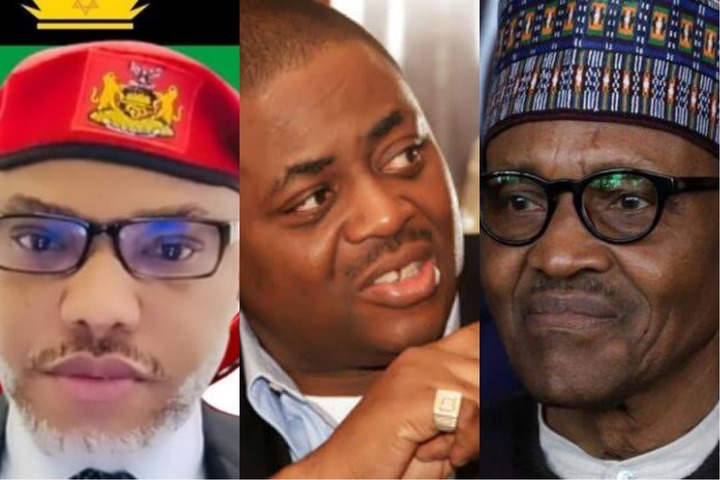 Kanu took to his Twitter handle and said that their demand for a referendum is now drawing closer to the point of moving on to urgent considerations of other options to restore Biafra. He said that they are ready and that they have the means and wherewithal. What they are now waiting for is the hour of reclaiming their destiny.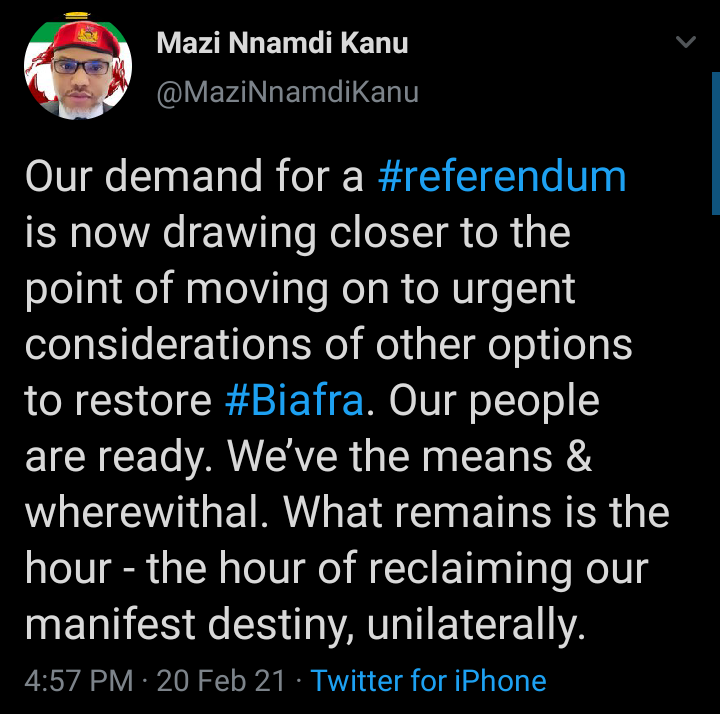 Fani Kayode said that he knew what Nnamdi Kanu is capable of doing and that he did not make empty threats. Kayode advises Buhari to take this very seriously. He said that the North is on fire and the west is on the boil. If the east ignites with an armed struggle Nigeria will be doomed.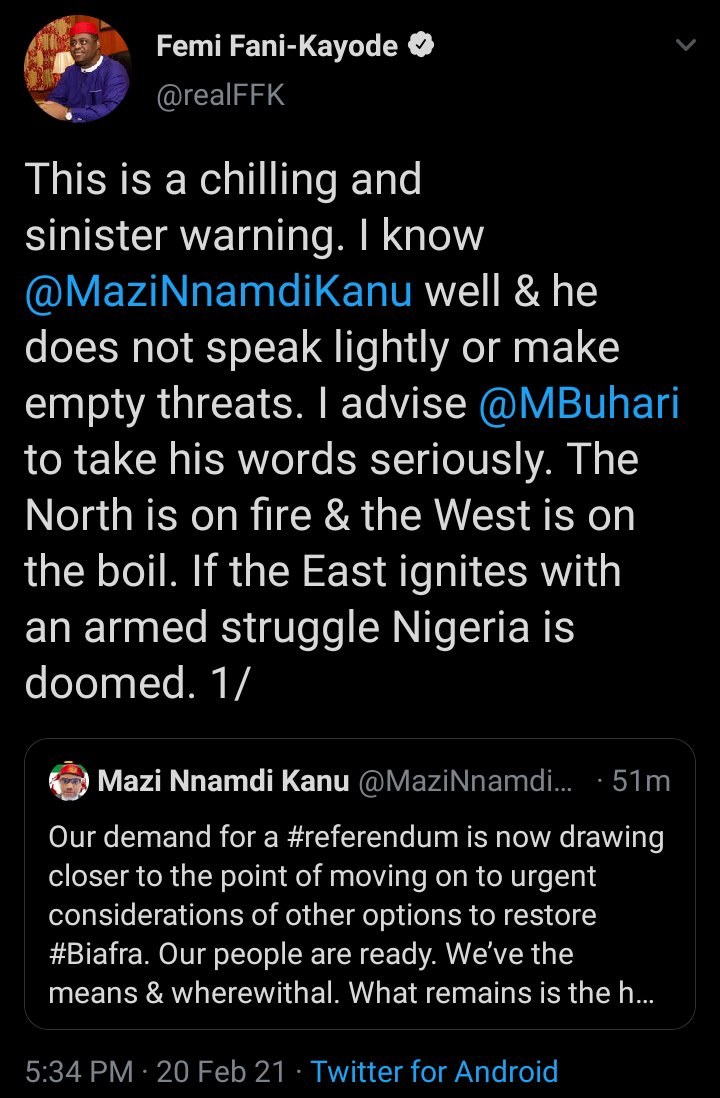 Kayode said that the FG should deproscribe IPOB and enter into a negotiation with Kanu before it is too late. He said that we must do our best to avoid a second civil war in Nigeria.
With all these things, war could break out and that will be the end of Nigeria as we know it. President Buhari could also be the last President of Nigeria if care is not taken to end this issue of insecurity in the country. We have to keep praying hard. 
If you are far from home, you need to get prepared in case of anything. a