Speaking about some guys who like to raise their hand to beat their woman. A Twitter lady identified as 'Geraldine' has narrated her experience with a guy she intends to marry. According to her narration, she said the guy gave her a heavy slap just because she told him that it is very wrong for him to check her phone.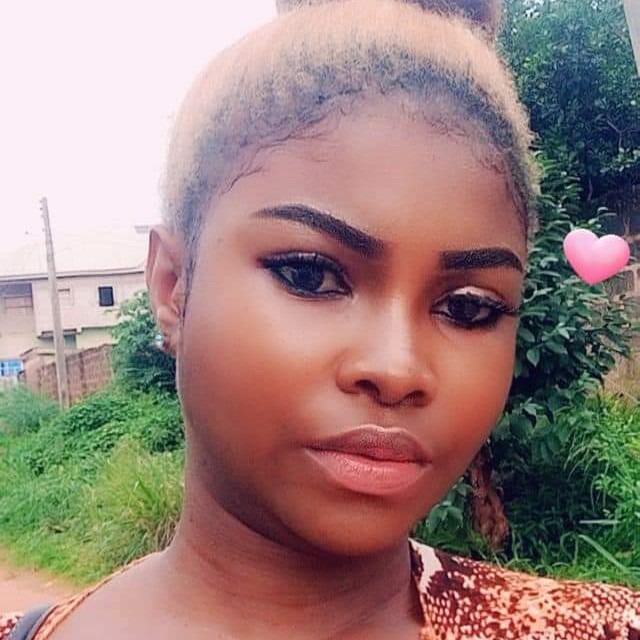 Some guys can be too jealous and it's very wrong, jealousy doesn't make things right, it will only destroy them. According to the story narrated by Geraldine, she said the incident happened few weeks before her traditional wedding day.
She posted that, "few weeks to my trad earlier this year, he came to my house, unexpected as usual. Took my phone, went through all my messages. Wanted to check the messages i sent to his mum which i refused. I told him it's wrong, i have personal gossips with mum which i promised to keep as a secret. He said he is now family. He went on to stroll and i tried to stop him, he gave me a heavy slap".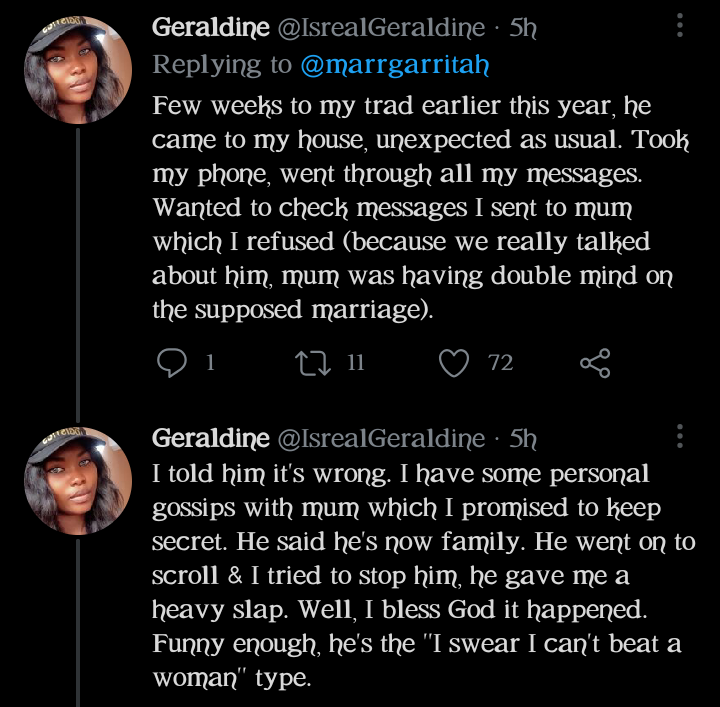 She concluded her story that she bless God the incident happened, just imagine what will happen to her marriage if she marries that kind of a man, though the lady didn't state in her message whether she got married to that guy or not.
As a guy, put a limit to your jealousy and learn how to always control your anger, any man that raises his hand to beat a woman is an animal.